Pho likely evolved from similar noodle dishes. For example, villagers in Vân Cù say they ate pho long before the French colonial period.[11] The modern form emerged between 1900 and 1907 in northern Vietnam,[1][8] southeast of Hanoi in Nam Định Province, then a substantial textile market. The traditional home of pho is reputed to be the villages of Vân Cù and Dao Cù (or Giao Cù) in Đông Xuân commune, Nam Trực District, Nam Định Province.[11][12]
Cultural historian and researcher Trịnh Quang Dũng believes that the popularization and origins of modern pho stemmed from the intersection of several historical and cultural factors in the early 20th century.[13] These include improved availability of beef due to French demand, which in turn produced beef bones that were purchased by Chinese workers to make into a dish similar to pho called ngưu nhục phấn.[13][14] The demand for this dish was initially the greatest with workers from the provinces of Yunnan and Guangdong, who had an affinity for the dish due to its similarities to that of their homeland, which eventually popularized and familiarized this dish with the general population.[14]
Pho was originally sold at dawn and dusk by itinerant street vendors, who shouldered mobile kitchens on carrying poles (gánh phở).[15] From the pole hung two wooden cabinets, one housing a cauldron over a wood fire, the other storing noodles, spices, cookware, and space to prepare a bowl of pho. The heavy gánh was always shouldered by men.[16] They kept their heads warm with distinctive, disheveled felt hats called mũ phở.[17]
Hanoi's first two fixed pho stands were a Vietnamese-owned Cát Tường on Cầu Gỗ Street and a Chinese-owned stand in front of Bờ Hồ tram stop. They were joined in 1918 by two more on Quạt Row and Đồng Row.[18] Around 1925, a Vân Cù villager named Vạn opened the first "Nam Định style" pho stand in Hanoi.[19] Gánh phở declined in number around 1936–1946 in favor of stationary eateries.[17]
Today, Trung Lam & Evan Real Estate Group would like to share a list of our favorite Phở restaurants in San Jose. Below is collection of our top 5 favorites & most go to restaurant.
1. Pho Ha Noi – 969 Story Rd, San Jose, CA 95122
© Stan L. / Yelp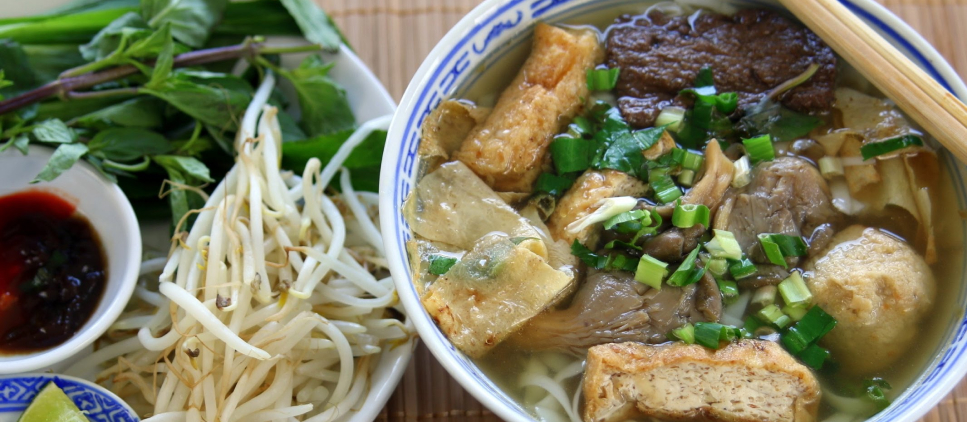 2. Pho 54 – 2874 Alum Rock Ave, San Jose, CA 95127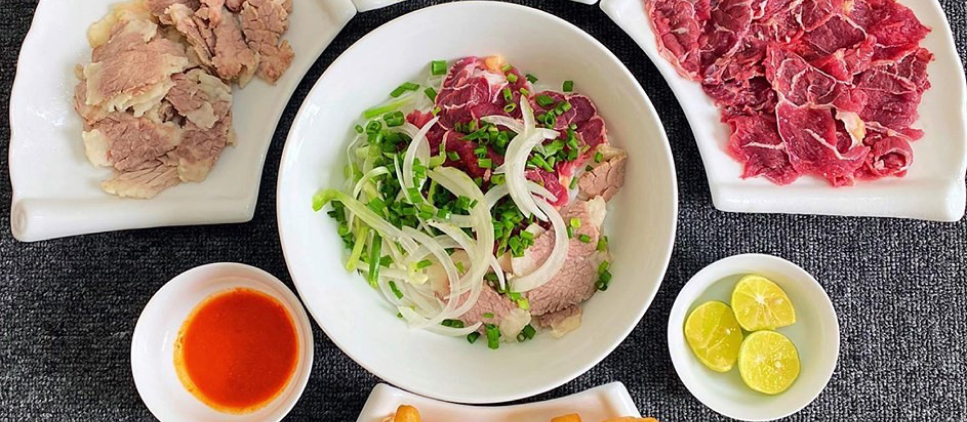 2. Pho Tick Tock – 399 N Capitol Ave, San Jose, CA 95133
© Pho Tick Tock / Yelp
There you have it! This is Trung Lam & Evan Real Estate Group favorite pho restaurants in San Jose. If we missed your favorite please be sure to share with us so our team can try it out next time!